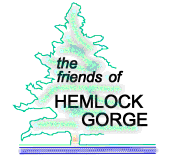 Archival Stone Building News
---
Some of the News stories about Echo Bridge that we have featured are archived here. They are being kept to give a sense of how various issues have evolved and been resolved..
---
.2007
---
March 1, 2005
Nothing has happened during the past year and a half. The electricity has been out again for months. But spring will come and hope springs eternal.
---
---
July 1, 2003
Thanks to the tireless efforts of Friends Bonnie and Rick Pearson, the electrical supply to the Stone Building has been restored and the security lighting is again in operation after being out for more than a year.
---
October, 2002
The window project at the Stone Building. is again in motion. Kevin announced that volunteers from Boston Cares had removed the brick from the windows and he is checking with pricing for Lexan for the windows. A donation of $1000 has been received for this purpose and should enable the completion of the windows. Kevin will be in touch with Nstar/Edison Electric regarding service to the building.
Stone Barn and Philanthropy Update, March, 2002
In October, 2000 John Sangiolo and Amy Mah Sangiolo, through the Charles River Neighborhood Foundation Trust, made a gift of $1,000 to the MDC to help pay for new windows for the Stone Building. We now have sample mullions (the wood pieces that hold the glass) recovered from the building. With these, we hope to design historically correct replacements and be ready to install them in the not distant future. Unfortunately, the architect was unable to make the March meeting. Hopes to pour a cement floor, however, are on hold because there is no MDC money available for the work. The building is also suffering from a chronic disruption of its electricity line, which has proven difficult to get repaired. More details to follow.
---
---
---
---
Page last updated Wednesday, January 08, 2014
Back to the Friends' Home Page