Back to the Friends' Home Page
Walk with the Mayor!
Join Mayor David Cohen this summer for a series of walks.
<![if !vml]>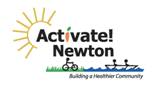 <![endif]>
Get exercise!
Explore Newton!
Talk to the Mayor!
Walks will be approximately 30 minutes.
Wednesday, June 13, 8 a.m.
Newton Centre
Meet at the Health Department, 1294 Centre St.
Wednesday, July 11, 5:30 p.m.
Upper Falls, Hemlock Gorge
Meet at the Hemlock Gorge parking lot on Ellis St.
Friday, August 10, 8 a.m.
Waban
Meeting place TBA
Check http://www.ci.newton.ma.us/activatenewton.htm
for updated information!
Contact Teresa Wood if you have questions.
(617) 796-1420 or [email protected]
<![if !vml]>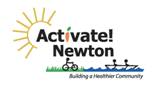 <![endif]>
Back to the Friends' Home Page
Monday June 11, 2007